PUSH "Spektrum" – Solo Show Opening at the Affenfaust Galerie Hamburg
New solo show at the Affenfaust Galerie Hamburg: "Spektrum" by PUSH
Our friends from the Affenfaust Galerie in Hamburg always feature great and unique artists in their spaces. Once again, the trio of artists PUSH will be presenting extraordinary art.
On Friday (12 July 2019 ) the solo show of PUSH opens in the large gallery rooms of the Affenfaust Galerie. The show is entitled "Spektrum" and consists mainly of three-dimensional lettering and objects made of polystyrene-based rigid foams. In addition, PUSH's works are characterized by sculptural works with Styrofoam and Styrodur and always contain "Push" as a message. This message can appear either as an obvious sign word (signifier) or alone as a symbolic meaning (signified).
Thus the metaphor of inside and outside or of a breakout from isolation can also be found in the working medium itself, when the verb 'to push' is translated as 'to pierce' or 'to blaze one's own path'.
The vernissage is on Friday, 12 July from 19-24h. After that the exhibition opens every Saturday from 14-18 h until the 27th of July 2019.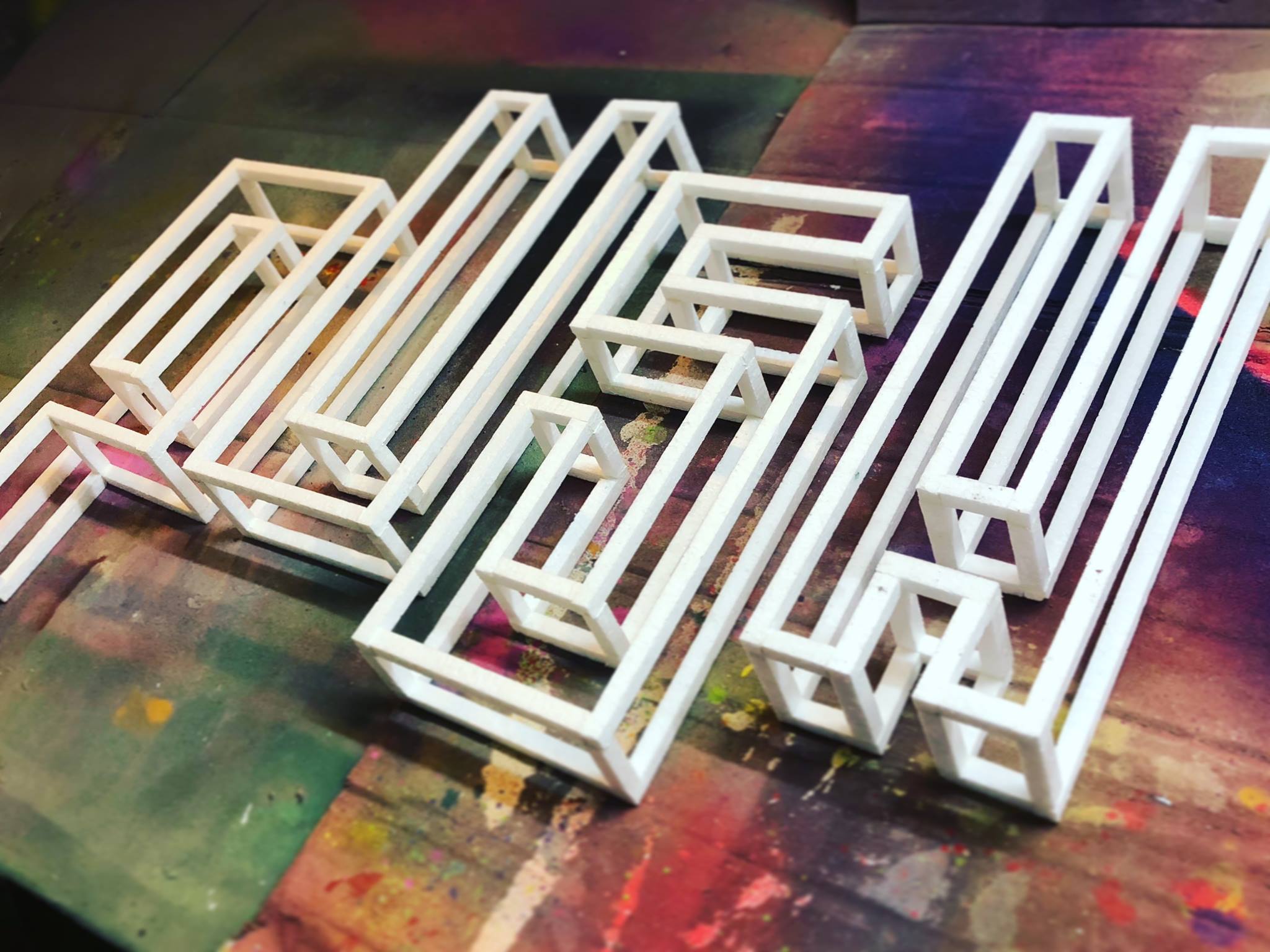 When: Vernissage 12.07.2019 19-24h
Where: Affenfaust Galerie, Paul Roosen Straße 24, 22767 Hamburg
Running time & opening hours: 12.-27. Juli / Saturday 14-18h
Facebook: www.facebook.com/events/311570576207333/
Web: affenfaustgalerie.de/show/push-spektrum/