IRIEDAILY Sample Sale at Watergate Club Berlin
It's time again: The IRIEDAILY sample sale is just around the corner! On the 07 & 08 December 2019, starting at 2pm you can buy exclusive samples, unique pieces and collection classics. Perhaps you will find the one or other new favorite piece for yourself and your beloved ones. Perfect opportunity for getting Christmas presents! Of course, the lovely Watergate bar is open to relax after shopping and to enjoy some drinks. On both days DJ's will rockin' the decks. No elevator music guaranteed! ♥♥♥

You are more than welcome to drop by to see the most beautiful club at the Spree!
WHAT: IRIEDAILY Sample Sale
WHERE: Watergate Club Berlin // Falckensteinstrasse 49 //10997 Berlin-Kreuzberg
WHEN: 07.12. & 08.12.2019
SATURDAY: 14-19h
SUNDAY: 14-18h
FACEBOOK: www.facebook.com/events/567952500442169/
WEB: www.water-gate.de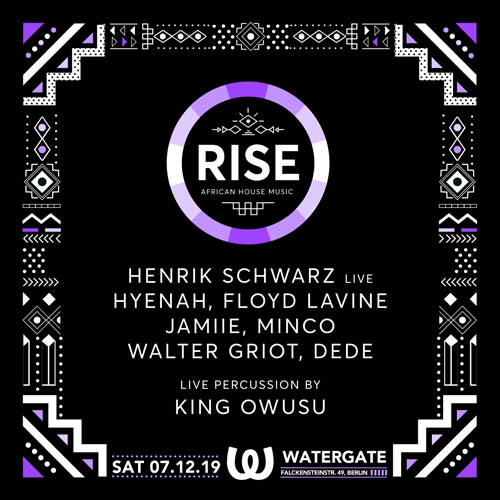 What's the cool thing about doing the sale in a club? You can also spend a wild party night there 😉
The Watergate is one of the most popular clubs in Berlin. Recommended procedure: Bring your new IRIEDAILY pieces home, take a rest and return to the club. On Saturday (04.05.) the event "Rise" will take place at Watergate.
LINE UP
MAINFLOOR:
Henrik Schwarz LIVE
Hyenah
Floyd Lavine
King Owusu LIVE
WATERFLOOR:
JAMIIE
MINCO
Walter Griot
Dede
When: 07.12. from 23:55h
Where: Watergate Club, Falckensteinstraße 49, 10997 Berlin
Facebook: www.facebook.com/events/2515738935377061/
Kategorien:general